Term Paper Writing Service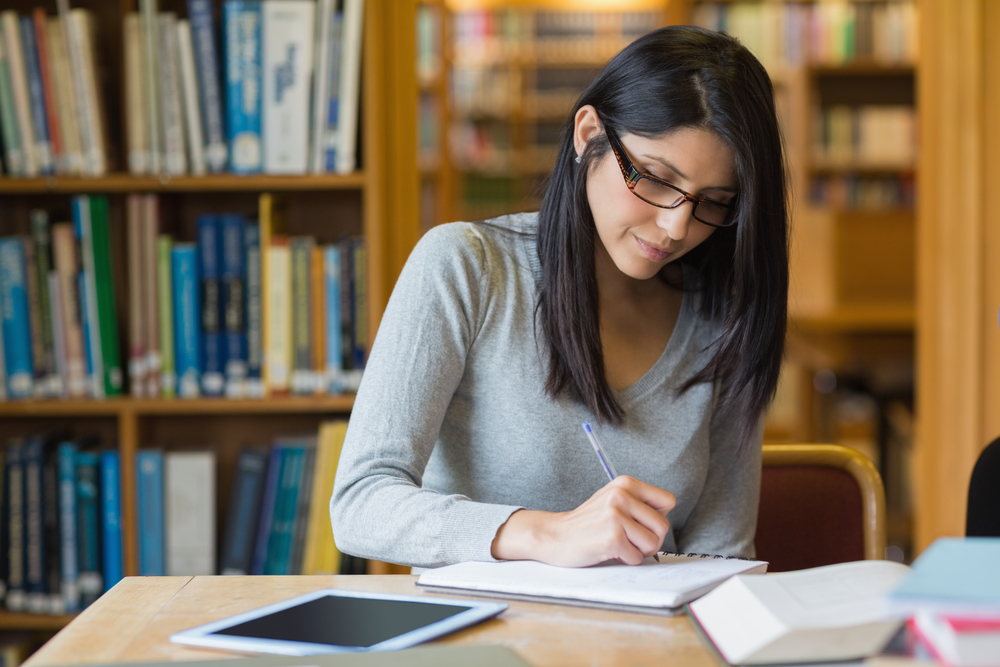 Are you struggling to write a term paper?  Need an essay, research paper, or dissertation completed for a class, and don't quite know where to start?  At Student Network Resources, we focus on providing high-quality academic writing at affordable prices for our customers.  We can help you write your term paper, whether you need simply need assistance with editing and proofreading or a full service term paper writing service.
What makes us different from some other term paper writing services?  We provide a unique level of customization, which means that you get exactly the paper that you order.  When you are placing your order, we ask you to provide specific details about the assignment.  How long should the term paper be?  What writing style?  How many sources do you need?  What is your topic?  Do you have any required sources?  You provide us with the information, and we use those details to craft you a unique, one-of-a-kind paper, written to your specifications! You get a professionally-written essay, which you can use as a template to create your own term papers or other academic writing projects.
Plain and simple — our term paper writing service will help you become a better writer and earn higher grades.  We have been helping students for the past 20 years by providing one-of-a-kind custom example term papers which they use in helping them write their own paper.
Definition
You might be surprised to hear this, but one of the top questions we get from students is, "what is a term paper?"  While this question might be shocking to the teachers and professors who assign term papers to their students, it does not surprise us at all.  That is because most academic writing assignments are essays.  As you may already know, essays, as the term is used in academic writing, are short, non-fiction written works that are centered around a thesis.  Term papers are not essays.  They are longer pieces of work, often requiring research and outside support for your ideas, themes, and conclusions. Term papers are often written over the course of a semester, or term, and may be intended to bring together all of the elements you have studied over the course of that semester.
What makes it even more challenging for students trying to determine what a term paper is and how to approach writing one, is the fact that different types of term papers come with different expectations.  Broadly speaking, there are seven different approaches to writing a term paper.  Your paper could be an argumentative paper, which means that it is going to take a position on a topic and defend that position.  Your paper could be an analytical paper, which means it is going to look at an issue from a factual standpoint and analyze it.  Definition papers will thoroughly explore an issue and use the space of the paper to define it.  Both analytical papers and definition papers will seem familiar to students who have grown up writing expository essays.  Compare and contrast essays will take two or more things, which may be very similar or appear very dissimilar, and discuss their similarities and differences.  If you are asked for a term paper in a report format, then you have probably been asked to do some independent research or follow a specific methodology when collecting information.  Finally, interpretive papers challenge the writer to use what they know about a particular genre and apply that knowledge to one or more works in that genre.
Discussion
You may wonder what makes a student decide to use a custom-writing service.  While students come to us for a variety of different reasons, one of the primary reasons that students use our service is that they find the idea of writing a term paper to be very intimidating.  It is often the first time they have been asked to handle a complex piece of academic writing, and they feel uncertain how to incorporate various writing skills into a single cohesive paper.  Another reason that customers come to us for term paper writing services is that they are pressed for time.  So many modern students do not have the luxury of just being students.  They are also working to support themselves, and often responsible for raising families.  Between work, school, and family obligations, many of our customers feel like they simply do not have the time to give their term paper the careful attention that they feel it deserves.
We provide a unique service for students who want custom-written term papers.  You provide us with the details of what type of paper you want to receive, and we provide you with a 100% custom-written term paper, which has been crafted to your exact specifications.  100% custom writing means two things.  First, your paper has been written for you and is not recycled from papers drafted for other customers.  No other customers have received that paper.  More importantly, 100% custom-writing means that your paper is plagiarism free.  Any non-original material in the paper will be properly cited to source material.  Moreover, our writers use sources that are easy to locate, and usually available online, so that you can go directly to the source material if you want to additional research.
Our 100% custom writing promise comes with something few other writing services are willing to provide- a zero plagiarism guarantee.  We know that you are relying on your essay to be custom-written for you. Our zero plagiarism guarantee backs up that promise.
Our Writers
While our customer service team may be the face of our company, we believe our success is due to the strength of our writers.  We work with some of the very best freelance writers in the business.  We only work with native-English speaking U.S. based writers.  Every writer we work with has a master's degree or higher in their areas of expertise.  Finally, we work with hundreds of writers, so that our customers have a wide range of expertise at their fingertips.  This means that we are able to help customers across a wide range of subject areas, grade levels, and expectation of expertise.
Prices
You may be worried about a high price tag coming with our high standards.  While that is a reasonable fear, we have worked hard to find a way to retain some of the industry's best writers and still provide low prices for our customers.  We do this by matching writers who are experts in their fields with the right subject matter.  The result?  They can write your term paper quickly and efficiently, while still providing you with a top-shelf term paper.
Of course, we are not the cheapest student writing service that you will find.  You can find websites that promise you custom-written term papers for dollars a page.  We will be the first to tell you that it is simply not possible to attract and retain high-quality writers if you only charge students a few dollars a page.  In this instance, you definitely get what you pay for.  Common complaints about these paper mill services include: papers that are not delivered by their due dates, papers that are not on topic, and papers that have clearly not been written by a native English speaker.
We like to say that we cannot promise to be the cheapest, but we can promise to be the most affordable. Affordability means getting the ultimate combination of low price and high quality, and that is exactly what we offer our customers.  With prices starting as low as $18 per page, our writers can even complete rush orders for as low as $39 per page.  We are confident that we offer the best combination of price and quality in the industry.
Reviews
I had used them in the past for essays, so when I needed I help with a term paper, I knew just where to turn.  They wrote it to my exact specifications, just like I knew they would!
I struggled with some of the concepts in my class.  Not only did they write a great term paper for me, but also helped me understand material that had been giving me problems all semester.
I waited till the last minute to write my term paper, and then realized I didn't know how.  I placed a rush order and had an excellent term paper within 24 hours. I don't plan to do that again, but if I do, I will for sure use them!
How We Can Help You
One of the big complaints we hear from students who have used other services is that they have been disappointed in their customer-service.  We know that exemplary customer service sets us apart from the competition, and we are happy to employ dedicated customer service professionals who can work with you to make sure that your writer has the details that he or she needs to complete your order to your satisfaction.  We have been in business since 1998, and have a well-deserved reputation as one of the leaders in the custom-written term paper industry. A U.S. company, our customer service representatives are not only familiar with dealing with professional writers, but also the academic demands of U.S. universities.
Conclusion
You want an affordable, well-written custom term paper.  We write affordable, well-written custom-term papers.  It's a match made in academic heaven, so try our term paper writing service today and see for yourself why thousands of students trust us with their academic writing assistance.
Order A Custom Term Paper Now